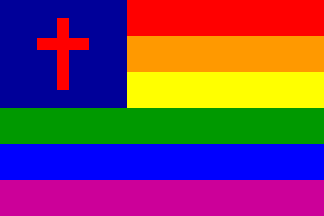 I recently had a discussion with a single friend of mine. We were talking about the different social groups that were often mistreated. The gay community was at the top of our list. She made a comment that has really stuck with me.
"if your single, you can't talk about gay rights because people with think your gay...even if you're not."
It seems like she's right. Being gay is unacceptable in many circles and can result in dismissal from volunteer leadership positions. It can potentially be a big risk to speak out in favour of gay rights and be thought gay.
In religous communities there is a mixed response to the new society 'acceptability' of gays. Some churches are happy to have gays in their community as long as they remain quiet and don't discuss the issue publicly. Other churches may ask the member to leave until 'cured'. But very few will allow a gay person to take leadership positions in the church. This includes teaching Sabbath (or Sunday) schools, adult worship lessons, or being part of the praise team.
In this sort of context, it is hardly suprising that gays do not feel able to embrace many of the lifestyle teaching of the church. Some, feeling that without their church, their faith is lost, will throw their emotional and physical health to the proverbial wind. Leaving themselves open to painful heartache and or to contract a variety of sexually transmitted diseases.
You can hardly blame me for wondering if this is "what jesus would do". I feel there needs to be more understanding of the gay mindset, more sympathy, and less judgement.