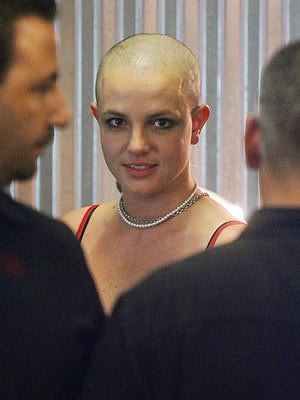 By now, you've probably seen the pics of poor britney spears with no hair. I just had to say that i'm so glad she is participating in Australia's own,
Shave for a Cure
. it is such a noble thing. I mean, the world believes she has gone crazy, but in reality she's working to rid the world from cancer. Good on you, Brit!
p.s. this has been a work of fiction, by yours truely.