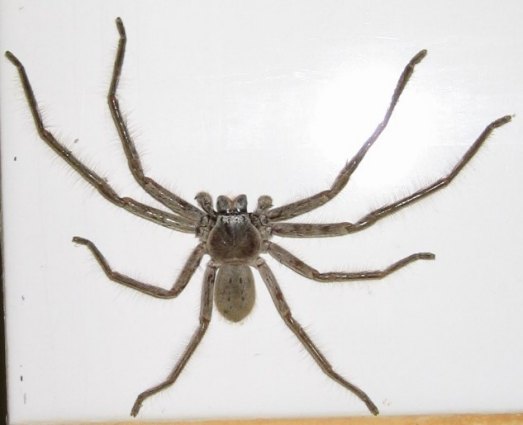 This was crawling on my hallway ceiling yesterday night. Due to a bad back, i had been bedridden for most of the day. Although, when hubby found the spider, he immediately called for me to get up on a latter and kill it. (he kills the cockroaches, i kill the spiders. our marriage continues in peace and harmony)
Being the loving and dutiful wife that i am, i climbed up the ladder, took a shoe and tried to hit it. It dodged. (very successfully) i fell backwards. Hubby caught me, and i tried again. this time i chased it down the wall and finally ended its peaceful existence with a strong smack to its back.
RIP big scary spider.